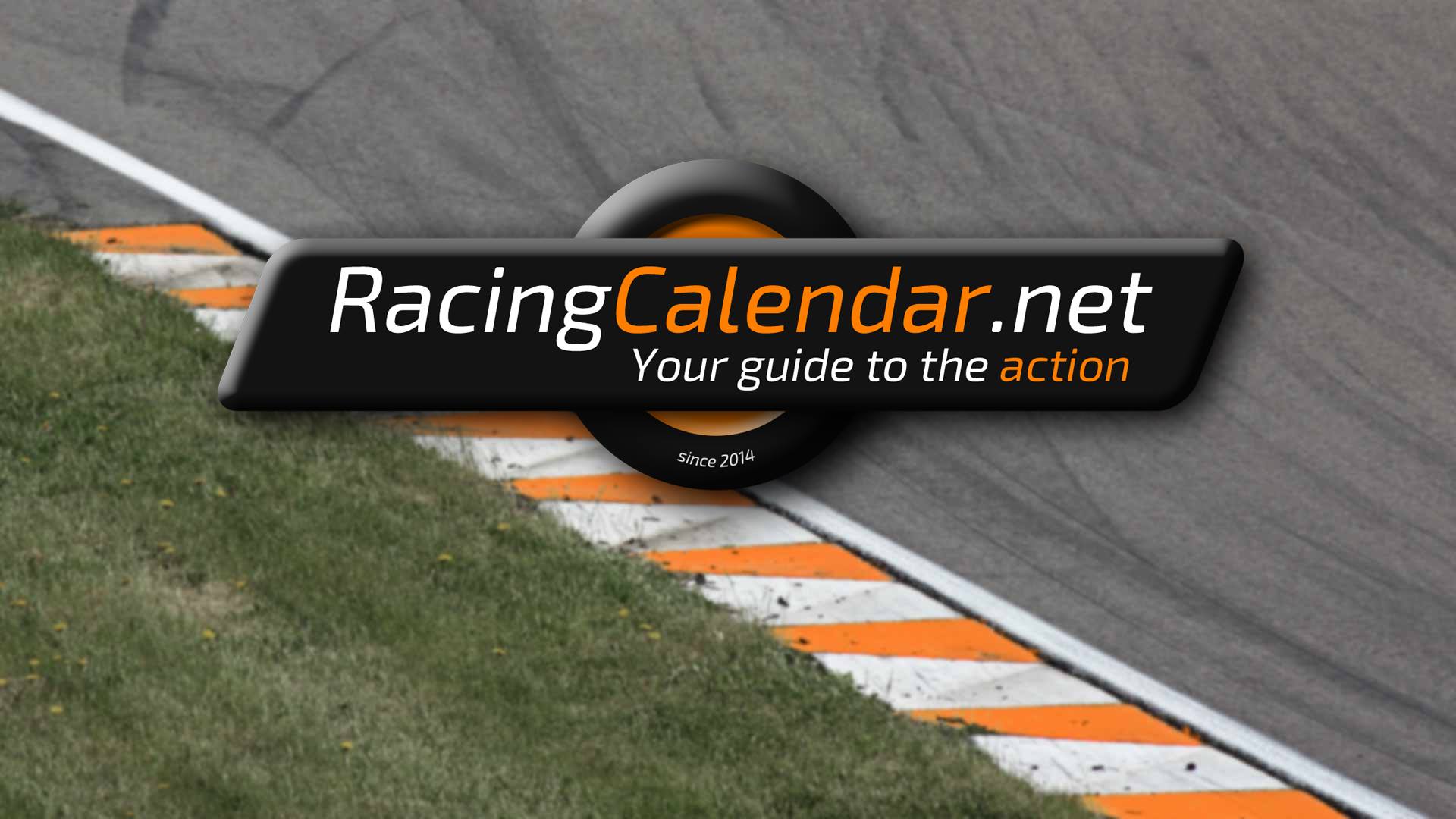 RacingCalendar.net
Website I have created from scratch on my own, which has become the biggest site of its kind. A database of racing events from all around the world, relying on contributions by its users, created to make it easier for racing fans to find races to attend. Starting in 2014 and still ongoing, it is the by far largest project I have ever worked on.
'I just want to congratulate you for this amazing site. I work at Autodromo Internacional do Algarve, and I was looking for a tool which I could see all the championships and organizers and latter find the teams. Your website allows to do all that very fast. Keep on the good work.'
The concept
The goal with RacingCalendar.net is to make it easier for racing fans to find events to attend and to look up dates, circuits and championships. There is one page for each championship, displaying the calendar of the current season as default, with a possibility to look back at previous seasons. The circuits used by the championships are also pointed out on a map. There is also one page for each circuit, which as default shows all upcoming events at that circuit.
Relies on its visitors
All data about championships, circuits and events are sent in and can be edited by its visitors. It is pretty much like how Wikipedia works, but a bit more restricted for the purpose of the site. The reason for this is that a goal of the site is to keep it updated at all times about all championships across the globe. Since there are thousands, it would be impossible for one person to handle all that.
Finding data
It must be easy to find and manage what you are looking for. The site has many different search options and a possibility to save events to a personal calendar, which can only be displayed by the person who created it. It makes it easier to remember what races you are planning to attend or watch.
No spoilers
Real racing fans have an enormous amount of races to watch. Sometimes they do not have the possibility to watch them live. I wanted to make the site possible to visit without getting any race results spoiled, which means that there are no results or other spoilers anywhere on the site.
Rating events
For some of the larger championships, e.g. Formula One, it is possible for visitors to rate races from 1 to 10 stars. To keep spoilers away, it is not possible to write a review, but the rating might give a hint if an old race is worth watching. Pretty much like IMDb.
'What a GREAT site. Came across it whilst doing the annual "filling-in the races for the next year (2016) in the diary" routine. Wish that this site had been around a few years ago, but hey-ho and here you are!'
The beginning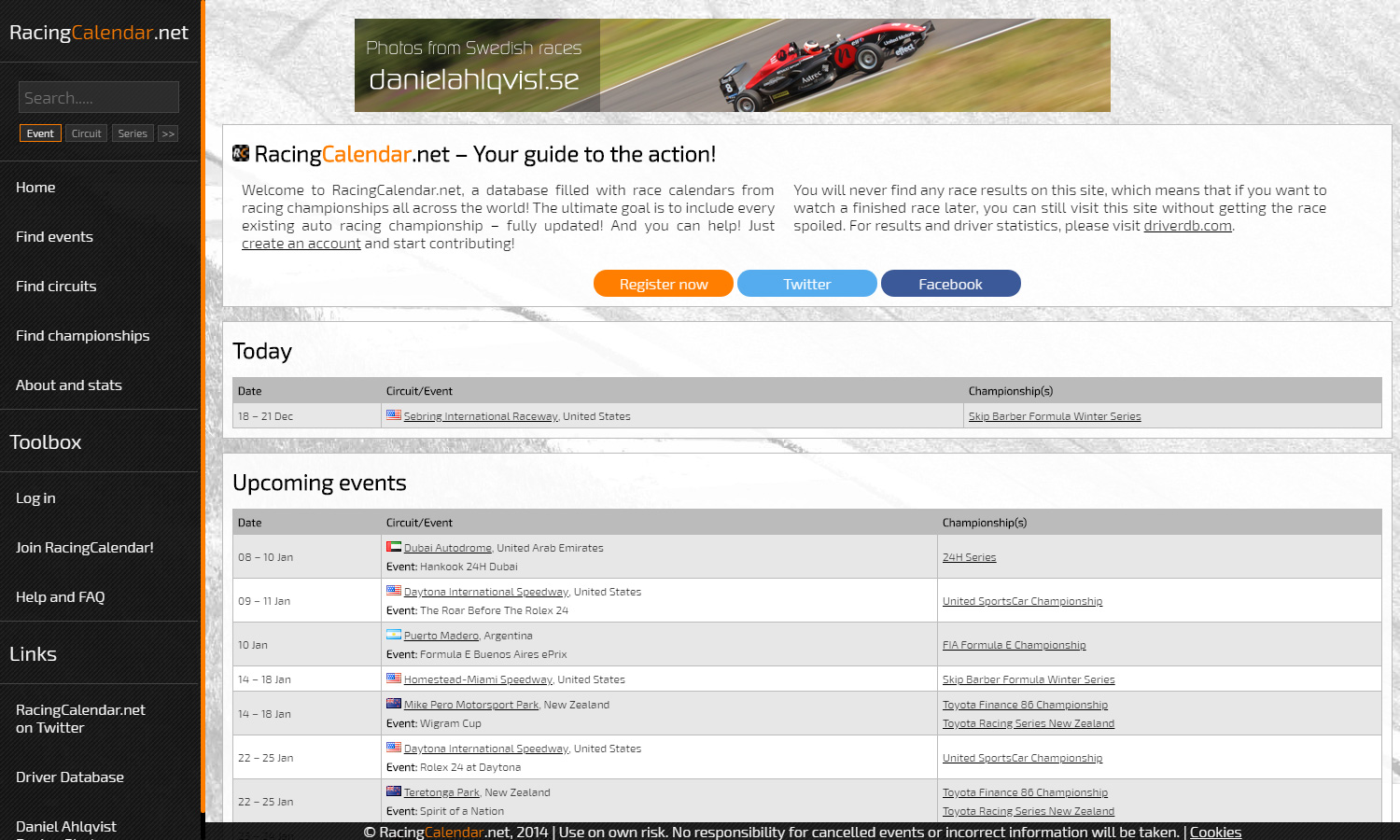 I started developing RacingCalendar.net back in 2014. I had been learning basic web design since over a year back and had already released my own photography website, but I wanted to learn how to create sites where people could register accounts and log in as well as using a database (SQL) for data storage. Racing is my biggest hobby but at that time, there were no sites on the Internet where you could easily find racing events. The only way to do that, was going to every championships' websites and look their dates up. That is where the idea of RacingCalendar.net started.
The first design was rather simple, the amount of features was quite small and the coding was very messy. But it worked and I started getting more and more visitors. The site has since been developed further as time has passed and the site has undergone larger redesigns both in 2016 and in 2022 (with many smaller tweaks along the way).
'I just learned of RacingCalendar.net tonight. Seeing series I've never heard of before and even tracks I've never heard of before are certainly great selling points of this site. This is a great site and a fine service! Keep up the great work!'
Getting users to contribute
A key in making the site work is to attract visitors to contribute to the site by adding and updating calendars. Some people are very keen to help out and think it is fun to add events as it is, and make the database grow. For those users, a simple user interface is all that is needed. Other people might need a bit more to feel inspired to help out. One thing I have added to make it more of a challenge, is to add a scoreboard sorted by number of edits. The more you contribute, the more you will climb on the scoreboard.
I am aware that there are many things that can be improved here. There are not as many users coming back to add more events as I would like to have, but there are some loyal users that have been contributing for several years and still do. I have many ideas how to make more users contribute, but I unfortunately very seldom have time to develop the site, due to having a full-time job besides. The interaction design studies at the university have, though, given me many useful tools and knowledge, making me very inspired to continuing making the design of the site better.
'This is tremendously useful in tracking motorsport calendar. Can't recommend it enough.'
The future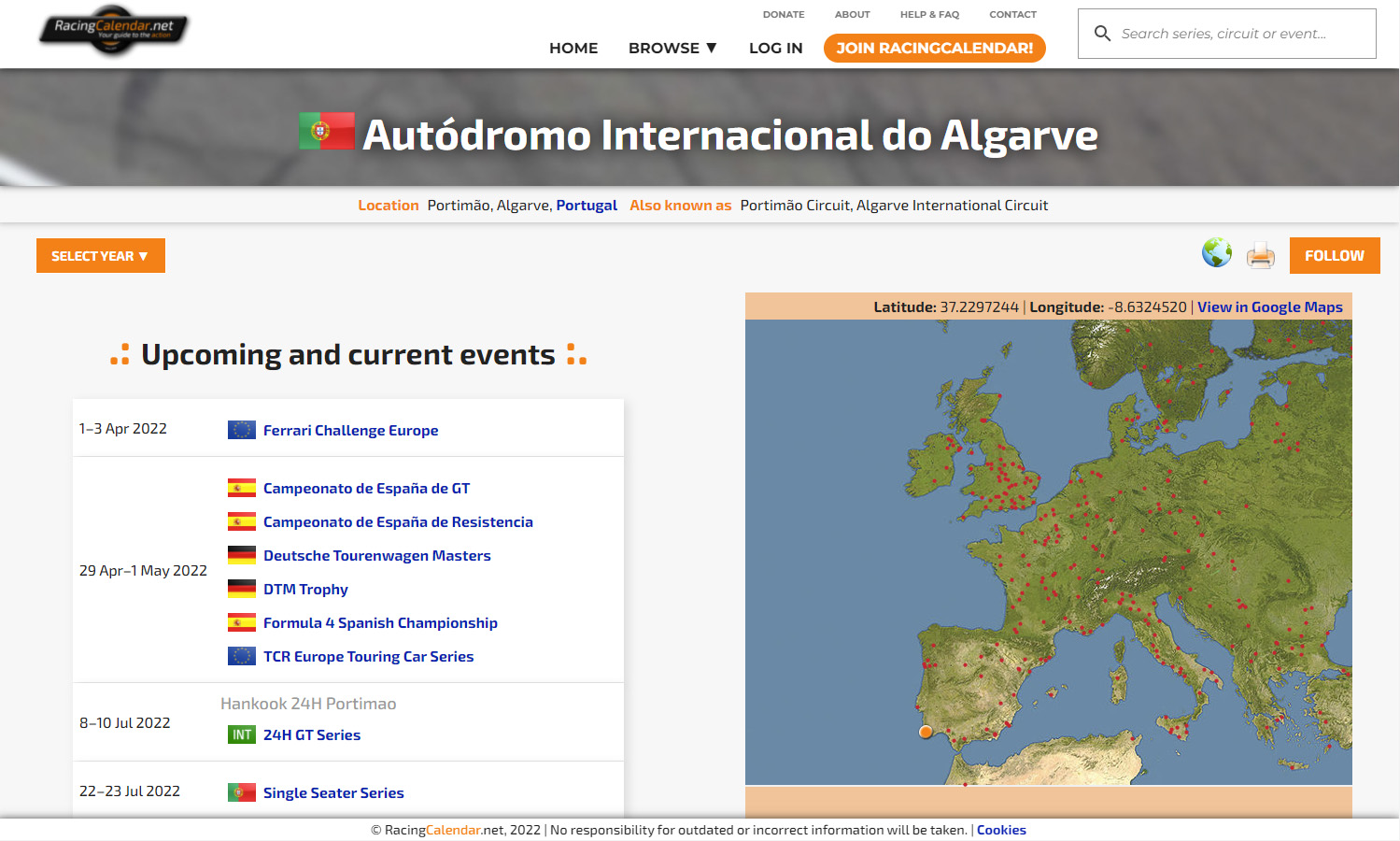 I have been putting many thousands of hours into RacingCalendar.net, but unfortunately I do not make any money from doing it, making it impossible to have as a job. I would love to put much more time into the site and do a redesign using my knowledge in interaction design, to make the site even better, and to add more features that would improve the experience. When that will be is still unknown, but I have much potential to make it many times better than it is now.
I am very proud of what I have made so far and very thankful for all nice comments I have got from people around the world.
'Excellent site and great design. Forwarding on to my racing friends. Thanks for the work.'