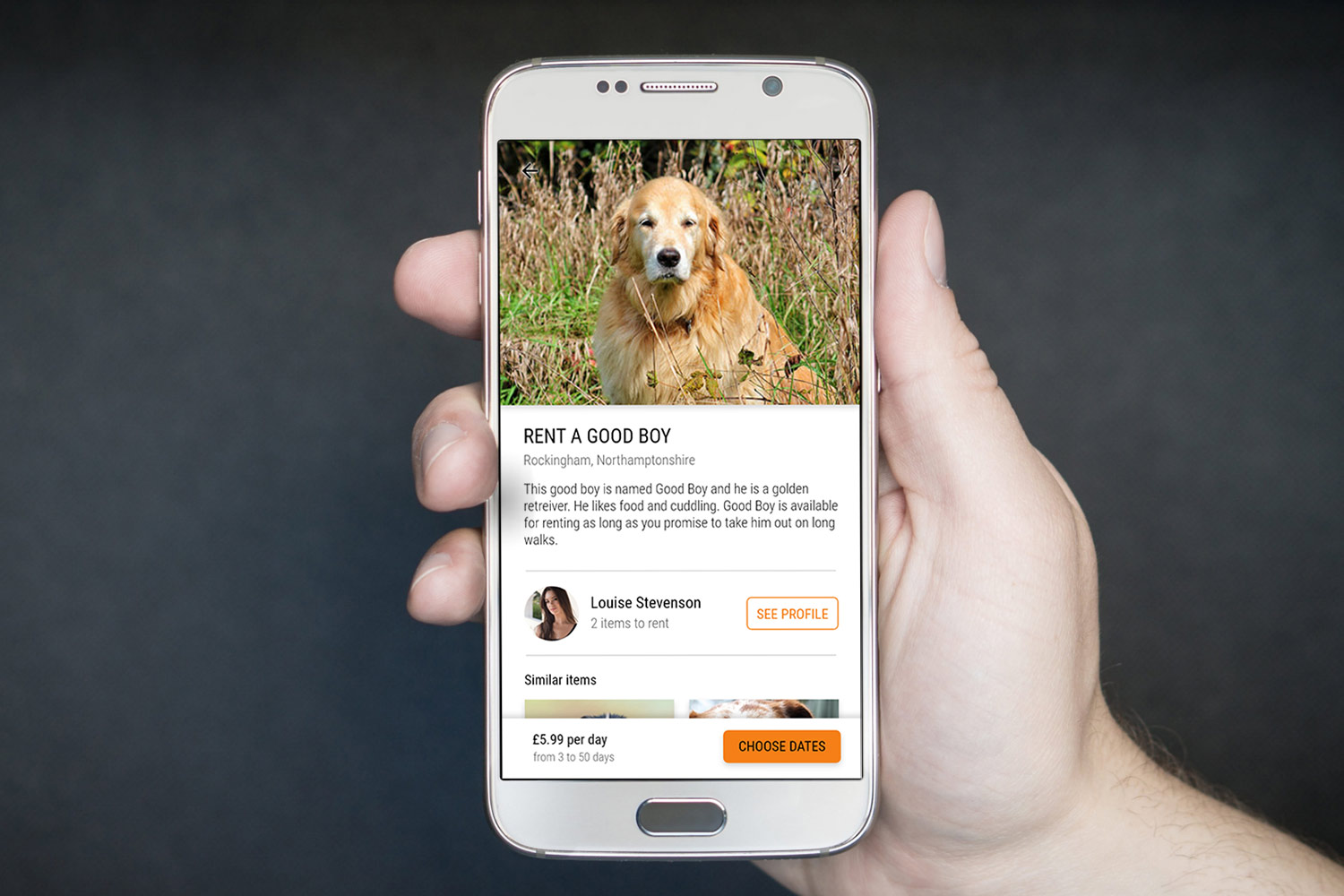 Playful Renting
User interface design of a smartphone application for a fictional renting company, done as an assignment in a mobile designing course at Chalmers University of Technology. The main task was to design in line with Google's Material Design guidelines for Android applications and make clever design choices based on requirements from the client. The project resulted in a screen-based prototype using Adobe XD.
'The whole work is excellent and very convincing. You have done an excellent job.'
The task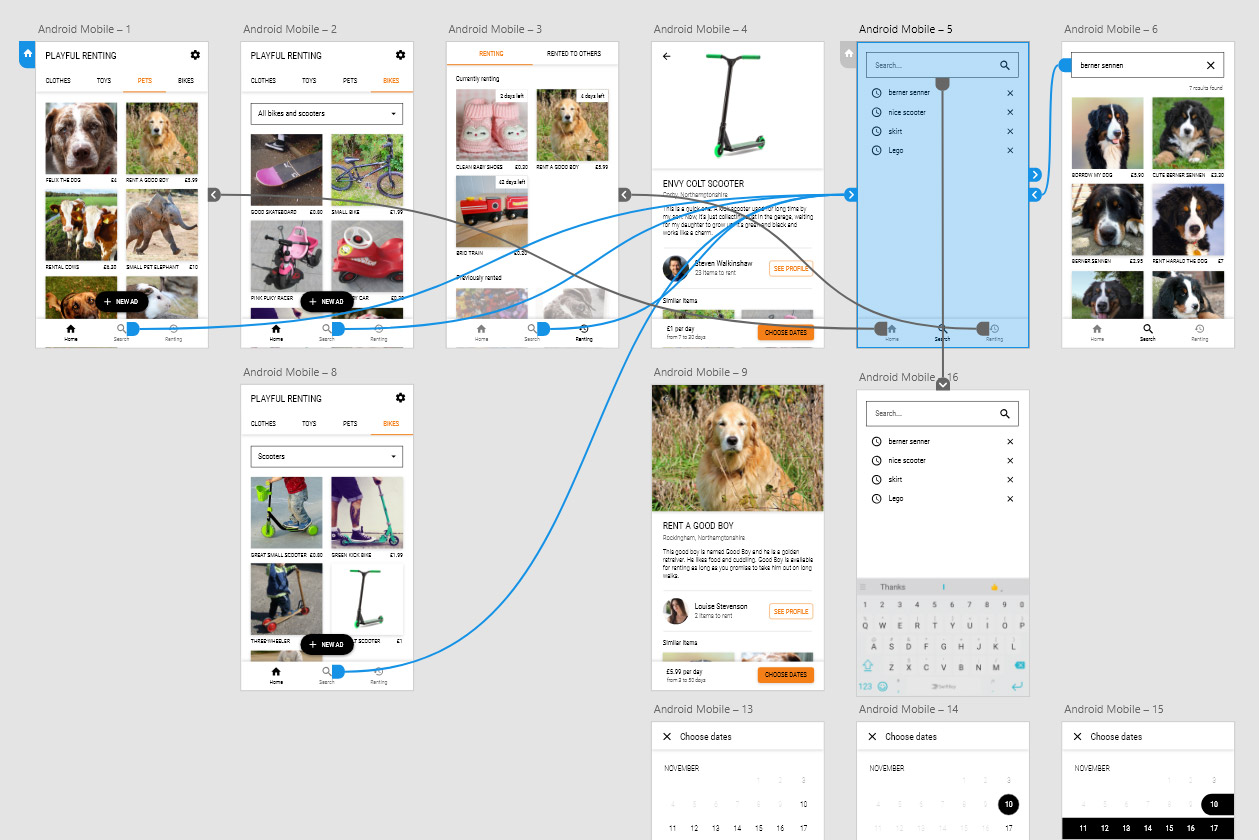 The task was to design a mobile application for a fictional company, where families could search for child related items to hire from others, including clothes, toys, pets (yes, you heard it right) and bikes with a few subcategories. The design had to follow Android design guidelines and include the following features:
Navigating items available
Searching for objects to rent
Viewing the price of an item
Being able to see when the item is available for rent
Finding the shortest and longest period of rent (0-24 months)
View a picture of the item the user wishes to rent
Read a short description of the item the user wishes to rent
The result
The application I designed fulfilled all critera set by the fictional client and I decided to add some additional features I thought was suitable for it. A screen-based prototype was put together using Adobe XD.
Takeaways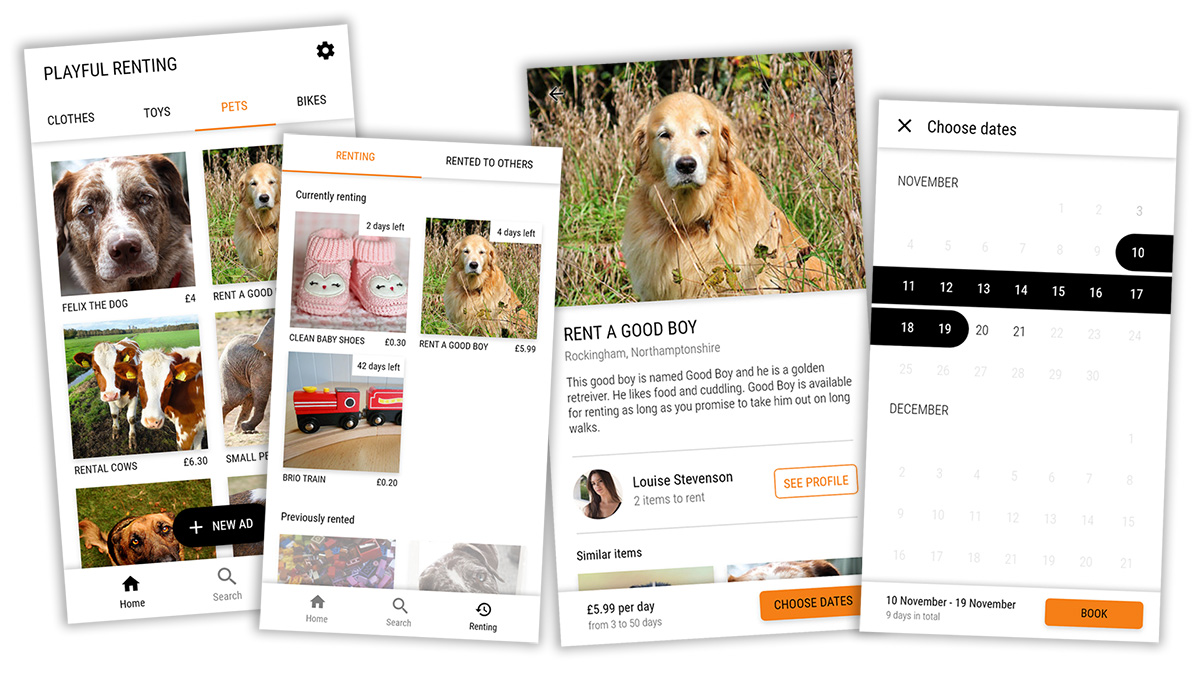 Follow the guidelines strictly...

By doing this, you will probably get an understandable user interface that most Android users will be able to use without getting confused.

...or don't

Material Design suits many kinds of applications, but sometimes own tricks and solutions might get the application to the next level. Especially since there are not guidelines for all possible cases.

Design with guidelines in mind

I think the best way of designing is by having the guidelines in mind, but dare to try other solutions as well. If doing so, it is important to do usability tests to see if it actually works well.